Partial Care Services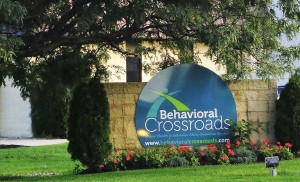 Drug or alcohol addiction can bring devastating effects upon abusers. If it's not addressed immediately, it can cause significant physical injury or even death. Its effects damage not only abusers but also those around them.
If the drug addict is an employee of an organization, his or her job performance invariably suffers. It also creates a state of mind where addicts neglect their families and friends as they obsess more and more on how they are going to get their next hit. Sadly, many individuals descend into criminal activities such as theft just to get enough money to fuel their out-of-control addictions.
To end such situations, professional drug rehab is necessary. Drug rehab entails a number of activities that help to stop the negative behavior of an addict. This treatment could be on an inpatient or outpatient basis—or a process known as partial hospitalization.
Not everyone is suited to either inpatient or outpatient treatment. Inpatient treatment may be too restrictive while outpatient treatment may be not restrictive enough. In such cases, partial hospitalization may be the right option.
Why Partial Hospitalization?
Partial hospitalization is a program that is applicable where outpatient and inpatient rehab cannot do the job effectively. Partial hospitalization program is a form of extended rehab. Each day, you travel to the facility where you check in for several hours.
While there, you will meet in group therapy, individual therapy, and engage in other activities designed that have been designed to help you recover. You can even engage in leading-edge therapy techniques such as art or music therapy. When the evening's activities are over, you simply return home to your family and friends.
A partial hospitalization program from a reputable drug rehab center can be an excellent choice for someone who meets the following criteria:
The patient would like a bit more freedom
Requires less structure than an inpatient program
Has family and friends who provide excellent support
Drug and alcohol addiction can be managed effectively if correct measures are put in place. The best way to achieve this is by finding a quality drug rehab facility that can tailor treatment the individual's unique needs. Often, this may entail partial hospitalization.  When considering treatment, look at partial care programs in New Jersey as part of your treatment solution.
Partial care programs in New Jersey are offered at Crossroads Recovery to adults seeking help with mental health and substance abuse treatment.  Call Crossroads Recovery today for more information!